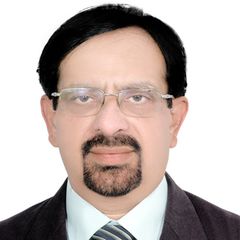 N.R. Venkatesh
Executive Director & Head of CFO Services
Venkatesh is a Chartered Accountant with over thirty years of experience in Strategic planning, Board advisory , Business analysis , Financial Accounts, Treasury, Auditing, Corporate Governance, ERP implementations with Large corporates as well as family owned enterprises in the UAE.
He held the position of CFO / Head – Strategic Planning of a professionally run family owned organisation (KGT Group) playing a key role with top management and shareholders in the growth of business.
Venkatesh has extensive experience in Treasury management, structuring finances as well organisational analysis and management consultancy, Management audits, due diligence, legal and commercial aspects.
He has held key positions in Al Futtaim Group, Dubai investments in Dubai in finance, treasury and Board advisory.
In India Venkatesh gained considerable Audit and corporate experience with one of the top 10 audit firms (associate of Horwath) and well as IT major Wipro in positions of Finance Manager and Group internal auditor. Has handled organisational restructuring and change management functions.
Venkatesh, thus has three decades of all round experience in Accounting, Treasury, ERP support, Management advisory.